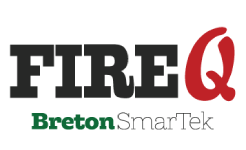 Documentation for the FireQ platform.
Desktop Management
Your desktop FIREQ software provides with tools to manage your fire department. These tools includes modules to track personnel, training, equipment, assets, pre-plans and apparatus maintenance.
Responders App
The FIREQ responders app puts the power of FIREQ in the hands of firefighters. With the FIREQ app you can see a list who is responding and when they will arrive; you can communicate with members of your fire department; and, you can access pre-plans, incident and asset mapping.
Truck App
Currently under development, the truck app will allow you to bring FIREQ with you on the fire truck.
Dispatch Module
FIREQ has a dispatch module available to support dispatch centers that are not using a CAD system. With the dispatch module, firefighters can receive texts, phone calls, emails and push notifications directly from dispatch.